Maybelline Colossal Kajal Review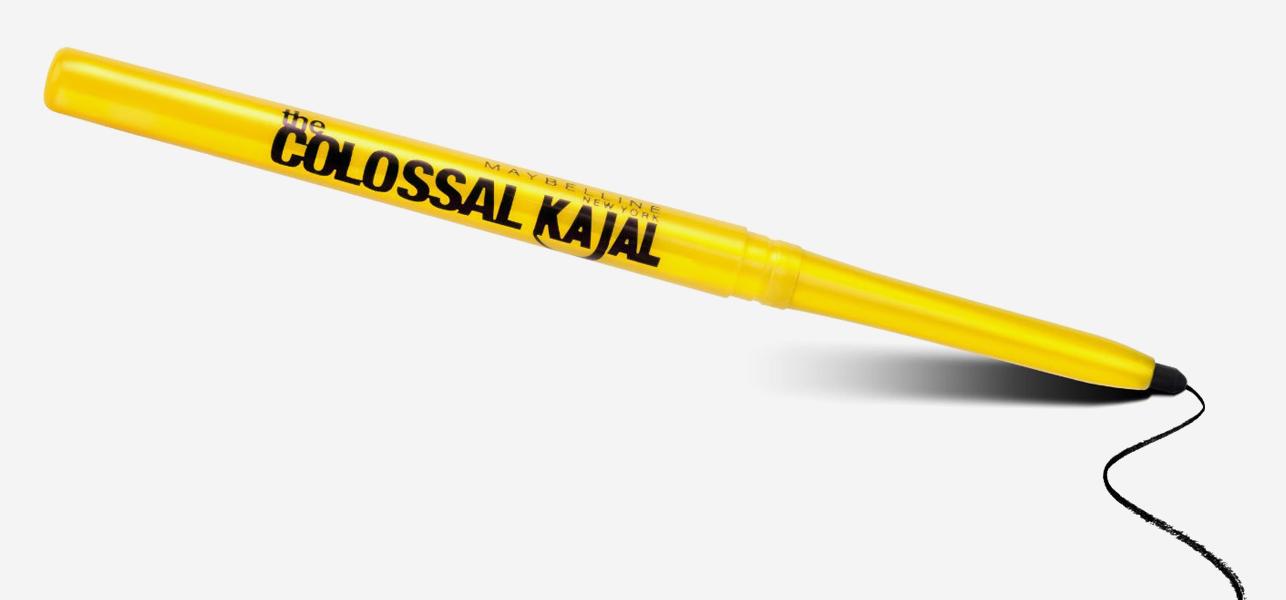 Take a look at the Maybelline colossal kajal reviews if you plan to buy one today!
We are confident that kajal is a crucial cosmetic tool in your makeup kit, whether you enjoy creating dramatic and intense eye makeup looks or choose to keep it basic and modest. Not only that, but kajal pencils are also loaded with nourishing and soothing elements, combining beauty and care in one. However, if you've spent endless time trying to figure out how to use kajal to achieve a great eye makeup look, we're here to help. We are here to tell you about our experience with Maybelline's 'The Colossal Kajal,' the newest star in town. Keep reading.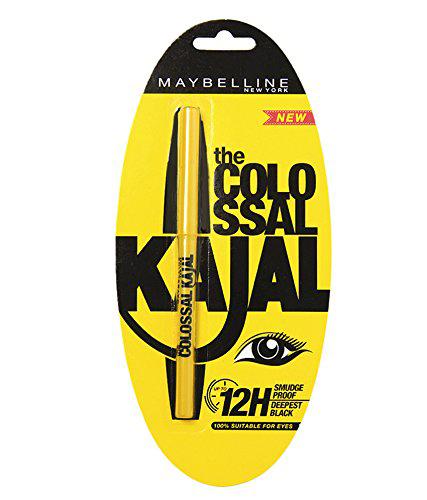 Maybelline Colossal Kajal Review
The texture of the Maybelline Colossal Kajal stick is smooth and creamy. As it is creamy, it tends to break easily if pressure is applied. I recommend working with a light hand to prevent breaking of the tip. The kajal pencil glides smoothly on the upper lash line as well as the waterline. There is no tugging or pulling of the skin. The pigmentation is pretty good. However, you need to layer it at least twice or thrice to get good color pay off. I really like the color – it instantly adds brightness to my eyes.
The kajal sets to a nice matte finish within a few seconds of application. It has an impressive long lasting power. It lasted on me for good 10 hours, but it doesn't live up to the brand's claim of 12 hours staying power. It does not bleed or crease, nor does it smudge. I noticed light smudging only after eight hours of wear time. But, I would say it will crease faster on very oily eyelids. Therefore, I recommend setting it with a matching matte black eyeshadow to prevent creasing.
I did not notice any irritation, stinging, or allergy in my eyes. The kajal cannot be removed easily with just a face wash; you would definitely require a cream or oil-based makeup remover. Overall, this product turned out to be an impressive, budget-friendly buy. The only downside to the kajal is, you cannot achieve clean thin lines with it. Apart from that, the formula, color, price, and staying power turned out to be superb. It became one of the most popular kajals in India.
Maybelline Colossal Kajal Features
Has deep black pigments that deliver intense color and the darkest shine.
Color doesn't smudge or fade.
Enriched with nourishing ingredients and Vitamin E to soothe the eyes.
Features a unique tip that glides smoothly for even application.
 Maybelline Colossal Kajal Packaging
The Maybelline Colossal Kajal retails in a bright yellow and black colored carton cover case. The kajal is packaged inside the case. The packaging of the kajal pencil is similar to the color of the outer case. Sold in bright yellow and black color combination, the packaging looks very attractive. The cap shuts perfectly; it doesn't come undone in my bag, and so, the packaging is travel-friendly. The kajal pencil comes in a retractable pencil form that has to be twisted up for the application. There is no need to sharpen the product. The kajal swivels up and retracts down easily, and there is no difficulty in usage. But, Maybelline Colossal Kajal ingredients are not mentioned on its pack.
Maybelline Colossal Kajal Expiry Date
24 months from the date of packaging.
Pros
Intense color pay off.
Retractable – no need to sharpen the kajal pencil.
Cheap! Super easy on the pocket.
Sleek and travel-friendly.
Long-staying.
Doesn't smudge.
Can be safely used on the upper lash line as well as waterline.
Comes with a water-resistant formula.
Does not cause any irritation, stinging, or allergy to my eyes.
Cons
It cannot be used for getting a clean and crisp eyeliner look.
How Long Will It Stay
This Maybelline Colossal Kajal claims to last for 12 hours.
How To Apply Maybelline Colossal Kajal?
Follow these 4 simple steps tutorial to know how to use maybelline colossal kajal.
Open the cap of the kajal.
Twist the lower bottom to make the kajal tip appear.
Apply it gently on the upper and lower lash line.
Repeat as and when required.
How To Remove Maybelline Colossal Kajal?
The kajal can be removed easily with any cream or oil-based makeup remover.
Where to Buy Maybelline Colossal Kajal Online?

Will I Repurchase, And Do I Recommend It?
Yes, I would definitely buy it again! And, I highly recommend it to everyone. Overall, this product is awesome!
Also read the review of Maybelline Colossal Kajal Super Black.

Recommended Articles
The following two tabs change content below.