10 Pictures of Anushka Sharma Without Makeup
This famous actress is blessed with immense natural beauty, and her no-makeup looks are proof.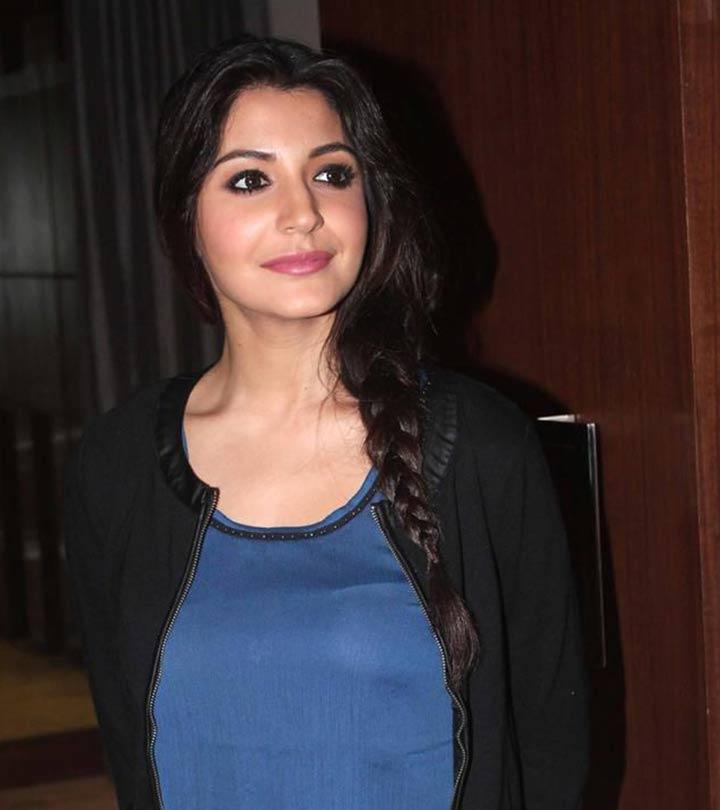 Anushka Sharma is a pretty actress who wowed many Indian viewers with her angelic face and a million-dollar smile. In Bengaluru, she studied at Army School and graduated from Mount Carmel College in Arts.
Pictures of Anushka Sharma without makeup are beyond perfect. But let us know more about her before diving into her photos. Anushka started modeling at 16 and was later selected for Lakme Fashion Week and Les Vamps by renowned designer Wendell Rodricks. After that, she bagged her first film role in Aditya Chopra's Rab Ne Bana Di Jodi (2008), where she was highly praised for her acting skills. After that, she starred in several big films with stars like Shahid Kapoor and Akshay Kumar. She also starred opposite newcomer Ranveer Singh in Band Baja Baraat (2010), which turned out to be a huge success and earned her much recognition.
Anushka is one of the most beautiful actresses in Bollywood, with glowing skin and healthy hair. She has the perfect combination of stunning height, desirable features, and a body to die for. Her vibrant and peppy persona portrays her as someone sturdy yet delicate, sensitive but responsive at the same time. Scroll down for some interesting pictures of this beauty!
Anushka Sharma Photos Without Makeup
Following are some best looks of Anushka Sharma without make up.
1. Anushka Sharma At Mumbai International Airport
This picture was taken on 19th April 2013 at the Mumbai International Airport. She was clad in white tee and black pants and wore no makeup at all. Anushka is a naturally beautiful girl and is looking very fresh and glowing even sans makeup. This Anushka Sharma no makeup look is definitely a hit!
Trivia
Anushka Sharma's first modeling assignment was for fashion designer Wendell Rodricks.
2. At Suburban Mumbai Theatre
Anushka sports a grungy look with a black vest topped with a checked shirt, denims and sneakers. This picture was taken at a suburban Mumbai theatre where she had gone to watch her movie "Jab Tak Hai Jaan" just a day after its release. Anushka was accompanied by her brother Karnesh Sharma.
3. Anushka Sharma in Casual Look
Here again Anushka was spotted in a no makeup and casual look at the Mumbai Airport. I totally loved this look of hers. Very chic and stylish, right from the beige top to the brown boots. The bangs she is seen sporting suits her very well.
4. Anushka Sharma Spotted At Multiplex
Anushka Sharma was spotted at a multiplex in 2011 where she had gone to watch a movie. She was dressed in a simple white t shirt and cropped pants with red loafers. There is no trace of makeup to be found on her face and her hair is casually tied in a bun.
5. At Mumbai PVR
This picture of Anushka was taken on her visit to watch a movie at Mumbai PVR. She is seen wearing an H&M t- shirt and black trouser. Anushka has opted for a total unglamorous look and looks like an ordinary girl in this image.
6. Anushka Looks Stunning Without Makeup
Anushka had uploaded some of her non makeup and de glam looks on Instagram and twitter which had created quite a wave in the Indian Film Industry. People went speculating that she had gone under the knife to get her lips augmented. Whatever might it be, Anushka looks absolutely pristine, surreal and stunning in these pictures.
7. At FM Radio Station in Mumbai
Anushka Sharma had gone to the Radio City FM studio in Bandra Mumbai with Imran Khan to promote her movie "Matroo ki Bijli ka Mandola" on 11th December 2012. She wore a simple brown tee and black cropped pants and wore minimal makeup with just a hint of gloss on her lips.
Trivia
Anushka Sharma holds a Master's degree in Economics and doesn't appreciate the size zero trend.
8. Anushka Sharma With Ranbir Kapoor
A private screening of "Gangs of Wasseypur 2" held by Imtiaz Ali was attended by Anushka Sharma, Ranbir Kapoor and Deepika Padukoone. The screening was held at a suburban theater at Ketnav. Anushka was seen in a sleeveless black see through vest and blue jeans with no accessories and makeup.
9. Caught In A Car Without Makeup
This picture of Anushka was taken on her way to attend the Chautha of veteran director Yash Chopra which was held at Yash Raj Studios. Anushka here looks grief stricken by the demise of the most loved director as she had worked with him in his last film.
10. Anushka Sharma at Rajkot
Anushka Sharma was spotted with Pankaj Kapoor and director Vishal Bhardawaj at the Imperial palace at Rajkot. She had gone there to shoot for the movie "Matru ki Bijlee ka Mandola" and looks fresh and radiant even without makeup.
Images:  Google, Pinterest
Out of all the Bollywood actresses who have stunned us with their natural beauty, Anushka Sharma definitely grabs the top spot. This talented and successful actress has never failed to impress and inspire her fans and followers with her fresh and gorgeous looks. The photos of Anushka Sharma without makeup give us the "girl-next-door" vibe, and we can say that she manages to steal the show as always. From her airport look to casual selfies, Anushka Sharma oozes confidence, beauty, and grace in each photograph.
Frequently Asked Questions
What is the skin tone of Anushka Sharma?
Anushka Sharma has a rosy fair complexion.
The following two tabs change content below.